The Brookline Spa has been a mainstay in the city's Central Village neighborhood since at least the 1960s. The Harvard Street building where the Spa is located dates back to 1910 and operated as a hotel. The Spa began as the hotel's restaurant, then eventually expanded to offer grocery and convenience food shopping plus take-out items to the general public.
The "New" Brookline Spa
In 1995 the Battite family purchased The Brookline Spa and managed operations until 2018. During this time the Spa honed its reputation as a friendly, family-run neighborhood store where people could conveniently pick up necessities, lottery tickets, and a tasty sandwich on their way home from work.
In 2014 they temporarily closed the Spa for remodeling and a rebranding. Debuting a fresh new look and logo, the Spa updated its menu offerings to include pizza, salads, wings, and breakfast items in addition to the mainstay subs, wraps, and paninis that continue to delight customers who have visited the restaurant for decades. The restaurant also offers catering services and gluten-free menu items.
The Spa Tradition Continues: Meet Hugo and Silvana Oliveira
Hugo and Silvana Oliveira are the proud owners of The Brookline Spa and are happily pursuing their passion of creating and serving delicious food to Brookline and Boston-area customers using the freshest ingredients.
Hugo grew up working in his family's bakery and restaurant and wore many hats throughout the years so he could immerse himself in learning all aspects of the restaurant business. When he moved to Massachusetts, he worked in several restaurants throughout the Boston area, further honing his skills.
After a period working in the medical field, Hugo realized he missed the excitement of the restaurant business. In 2018 he left his job at a Boston hospital to take over running The Brookline Spa with his wife, Silvana.
Hugo and Silvana look forward to continuing to serve the Brookline community with delivery, take out, and catering of The Brookline Spa's menu and developing new items for it.
But Why Is It Called a "Spa"?
No, you can't get a massage or pedicure at The Brookline Spa, so why the name? Well, just like "jimmies", "bubbler", and "clicker", "spa" is one of those curious terms indigenous to New England culture. It became associated with drug stores and five-and-dime stores that offered soda fountain counters—most likely because these beverages bubbled like the natural mineral springs that health spas were built upon. The term was first used in this manner in a newspaper dating back to 1895 and seemed to stick. Here's more on the interesting backstory of the term and how it became cemented in New England culture.
We like to think of a spa as a place where people can relax and nourish themselves, so it makes sense that many convenience food stores that offered a deli counter with take-out subs and sandwiches adopted the name.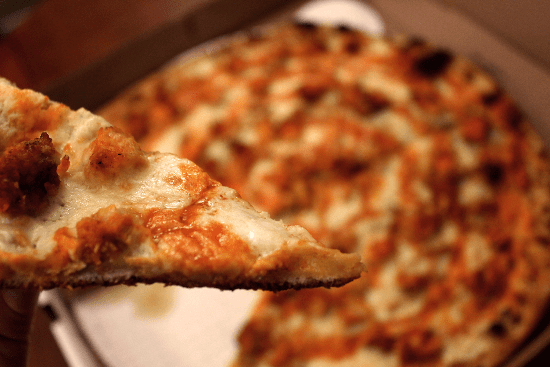 Don't Wait Any Longer.
Inquire Now!
Sign up for our Rewards Program and learn about our weekly specials/offers and new menu items!